(Deutsch) Pflegeleitbild
quality control AVG
quality control MDK
relevante Begriffe
Nursing home care rainbow Berlin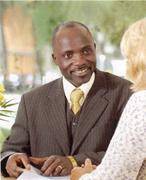 We want you to receive care in spite of your home – your Nursing Berlin.
You can not buy for a long time alone or go to the doctor? They would love to bathe once again correct, but there is nobody who can help in the tub? Also the preparation of meals you will not quite out of hand …
With these problems you're not alone. Approximately two million people in Germany are permanently dependent on life support. A third of those living in a nursing or retirement home. The other two thirds are supplied by relatives and / or ambulatory care services. Either in their own home, in the family home or in an outpatient residential community.
With this brochure we want to give you a little insight into the performance range of outpatient health care building rainbow pass GmbH. We want to show you what makes a good nursing care and how our team will ensure that you are feeling well despite your care and find new strength and energy.
In addition, the brochure contains important information about the concept of care and their financial bases. Of course, we answer your questions about the care service any time and in personal conversation.
If you need us, we are at your side.
Your Samuel Mateus
Managing home nursing rainbow GmbH in Berlin
Advice & Contact
mo-fr: 8-17 clock
phone: 030 / 34 70 60 99
Write us: Contactform
Standby service
24 hours all year
phone: 030 / 34 70 60 99
News
Locations